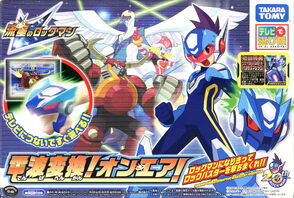 Shooting Star Rockman: Wave Change! On Air! (流星のロックマン 電波変換!オン・エア!, Ryuusei no Rokkuman Denpa Henkan! On Ea!) is a TV game released in 2007 only in Japan by Takara Tomy with a Mega Buster (Omega-Xis) shaped sensor controller. It has six mini-games and a Free Battle mode where the player fights against bosses in a first person shooter, similar to Super Adventure Rockman, against Ox Fire (Taurus Fire), Harp Note, Cygnus Wing and Andromeda (secret). The game comes with a Pegasus Magic Battle Card for the Wave Scanner.
Mini-games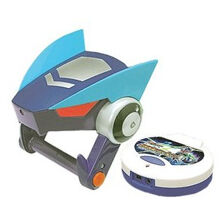 Virus Shooting: Shoot and delete viruses before time runs out.
Slash Sword: Delete viruses with a sword before time runs out.
Guard & Guard: Defend against virus attacks and stay alive until the time is over.
Ox Fire's Power Battle: Arm-wrestle match against Taurus Fire.
Cygnus Wing Battle Run: MegaMan is running after Cygnus Wing and the player has to avoid obstacles to reach the goal before time runs out.
Harp Note ♪ Sound: A rhythm game with Harp Note.
Video
A video showing the different games: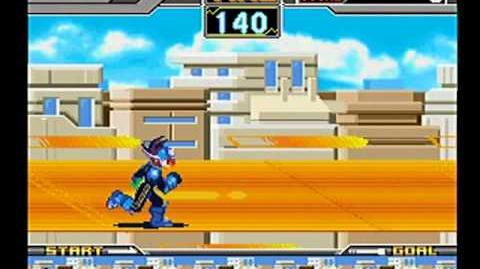 External links