Misc
The game isn't out yet, but for those that plan to get the PC version and also want to try the cameos and other games, now is a good time as most Steam games are in discount. --Quick (u•t) 13:05, June 13, 2015 (UTC)
Xbox One achievements and PS4 trophies
Art contest: winners, honorable mentions
--Quick (u•t) 17:42, November 21, 2015 (UTC)
Whatever this Nico Nico Douga thing is (Japanese art contest?) --Quick (u•t) 19:32, April 1, 2016 (UTC)
Oh my god...
Capcom DOES still care! BNSF1995, Alive since 1995 10:00, August 24, 2015 (UTC)
PC errors fix
If the game isn't working, right click the game's icon (in the folder it is installed) and change the compatibility mode to Windows 7/XP. This may fix it.
If the game stopped working after the update, search the folder "Roaming\Mega Man" and delete the file "OPTIONS.SAV" (if you don't use default settings, you will need to reconfigure afterwards). Do NOT delete the other files!
Video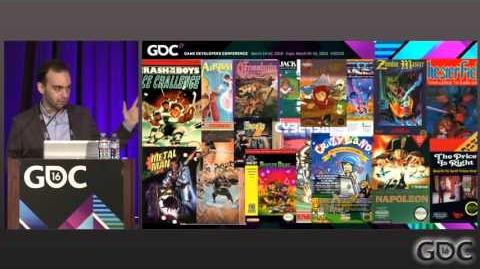 A video with Frank Cifaldi (who worked in the game) that is related to this collection. --Quick (u•t) 12:19, August 11, 2018 (UTC)