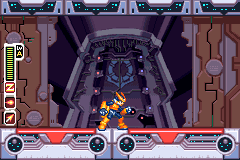 Weil's Research Laboratory, known as Vile's Research Laboratory (バイル研究所, Bairu Kenkyūjo) in Japan, is the stage from the final mission in Mega Man Zero 3.
History
As the title implies, it is an old, abandoned lab that in the past was used by Dr. Weil to carry out his research, which is located near the Underground Laboratory, Zero's original resting place. Zero fights Omega, now infused with the Dark Elf, here.
Layout
TBA
Enemies
First Segment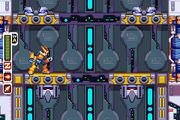 Second Segment
Final Segment
Pantheon Hunter
Final Boss: Omega
Gallery
TBA
Community content is available under
CC-BY-SA
unless otherwise noted.